Welcome to GTs on the Bay
GTs On The Bay sits overlooking Wolf Bay on Canal Road in the heart of Orange Beach. With stunning views and bay front dining, GTs features a diverse and one-of-kind menu. Guests can savor unique culinary choices and a blend of local favorites, in addition to special creations with a family friendly atmosphere. Enjoy a stone hearth pizza oven and fresh made salad bar as well as craft beers and daily happy hour. Soon to be favorites such as our Cajun empanadas, chicken carbonara and fish tacos will delight locals and visitors alike.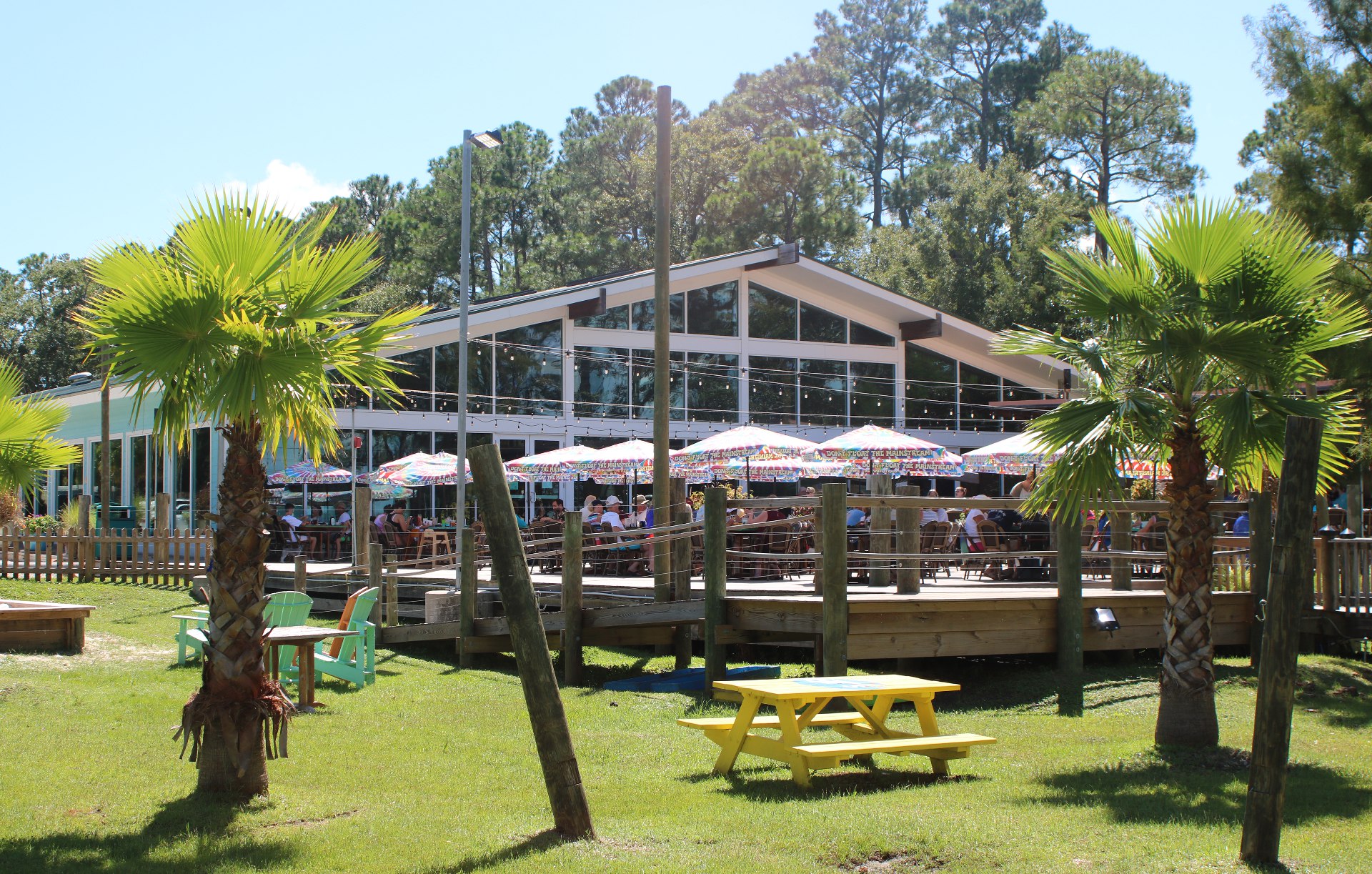 In order to maintain the service we are known for and that our guests expect, we do not take reservations except for special occasions (Easter Brunch, Mother's Day Brunch, Thanksgiving and New Year's Eve).
Experience Bayview Dining
Let's do Lunch!
There's no better way to break up the workday than spending your lunch break with us! Our $9 Good Time Lunch Special, combined with our waterfront dining experience, is just what you need to refuel and recharge. Choose from Fried Fish with Tots and Slaw, Shrimp Creole over Jasmine Rice or our Fried Chicken Breast with Meunière Sauce. You can get our lunch special daily from 11 a.m. to 4 p.m.
Stay for Dinner
Our extensive dinner menu offers a variety of options and has something for everyone. Why not start with our Cajun Empanadas or Firecracker Shrimp? Next, try one of our specialties like Shrimp-n-Grits, Pepper Seared Tuna, or our GTs Grouper. You won't want to leave without tasting one of our delightful desserts, sure satisfy your sweet tooth. Come experience dinner at our place!